Discover the Jura, Doubs and Ornans
"WHEREVER THE COMTÉ FLAG FLIES, YOU'RE AT HOME, NO MATTER WHO YOU ARE!"
The natural setting of the Loue Valley in eastern France is brimming with activities. Landscapes full of character, recounting local history: discover an unspoilt world. There are numerous marked trails for cycling and hiking and activities for all tastes, including canoeing, rock climbing, via ferrata or even caving.
If you take the time to look and listen, you'll find stunning, rich heritage along your path. Head out and discover the history of Doubs and the Jura Mountains, where culture and traditions are carried on in museums recounting the memories of past centuries. Museums celebrating Comté customs, wine, cheese or the famous local painter Gustave Courbet (National Museum in Ornans, with temporary and permanent exhibitions).
Nearby, the town of Besançon (a UNESCO World Heritage Site), with its historical centre of far-away origins, offers a wide range of museums, visits and splendid architecture (the Citadel and the fortifications of Vauban, the astronomical clock, the Museum of the French Resistance, the Museum of Fine Arts, the Museum of Time and the zoo). Then follow your heart's desire along the roads of our incredible Franche-Comté region, discovering the Royal Saltworks in Senans (UNESCO), Château de Joux, Dino-Zoo, the Osselle Caves, the Nans-sous-Saint-Anne tool-making site, the medieval town of Nozeroy and its show, the lakes and waterfalls of the Jura Mountains, vineyards producing famous vin jaune and straw wine…
Our motto: "Comtois, surrender, not on your life!"
DECOUVRIR FRANCHE-COMTE, THE JURA MOUNTAINS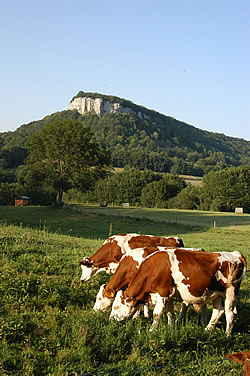 Ornans, historical town, "the Venice of France"
National Museum of the painter Gustave Courbet in Ornans
Dino-Zoo prehistoric park, Poudrey Pit Cave 15 min from Ornans
Besançon, UNESCO site, the Citadel (zoo, museums…), the old town, the quays
Osselle Caves 25 min away
Museum of Comté Houses in Nancray 20 min from Ornans
Cheese dairies, farmhouse restaurants, apiaries, Pontarlier Absinthe less than 30 km from Ornans
St.-Point and Remoray lakes 45min from Ornans
Castles: Cléron (15th century) 10 min from Ornans, and Joux (13th century) 45 min from Ornans
The Saut du Doubs waterfall 40 min from Ornans
The Royal Saltworks in Arc et Senans in Salins-les-Bains 40 min from Ornans
The Nans-sous-Saint-Anne tool-making site 25 min from Ornans
Pays d'Ornans Loue Lison Tourist Office: +33 (0)3 81 62 21 50

Discover the Loue and Lison area

Discover Doubs and the Jura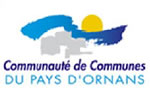 Availability
Open from 02/04/2020 to 04/10/2020
A highly recommended campsite! !

EU Ecolabel : FR/051/038
camping nature

EU Ecolabel : FR/051/038